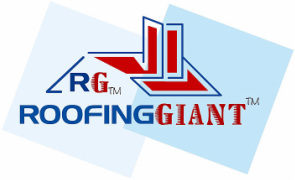 The dedication and unrelenting focus by Roofing Giant to offer conscious services to clients has paid off, receiving an invaluable recommendation from Home Depot, a world class home equipment retailer and construction service provider.

DALLAS - FORT WORTH, May 5, 2014 – Roofing Giant is a fully fledged company that offers world class quality roofing services. The company is recommended by Home Depot, a renowned and reputable retailer of home improvement and construction products and services. This is fundamentally because Roofing Giant has consistently provided excellent services to clients therefore receiving positive feedbacks and referrals from its trail of happy and fully satisfied customers.

Interestingly, both Home Depot and Roofing Giant are conscious companies, meaning that the companies have a purpose beyond just making profits. These are companies that are intent on providing working solutions by continuously engaging, encouraging and sensitizing the public and employees to ensure that they provide far reaching solutions to the society.

The two companies also have some similar core values that guide them through their operations in the industry. Roofing Giant core values are;
Act - Be a leader and take the responsibility to do the right thing.
Deliver - We strive for excellence in everything we do. We believe that disciplined execution leads to maximized benefits to both our customers and our team.
Embrace - We value the power of people on our team.
Promote - We are committed to helping each other reach our potential by providing opportunity and building a culture of meritocracy.
Trust - We trust in God.
Some of Home Depot core values like doing the right thing, excellent customer service and taking care of our people, focusing on associates and the team, check with Roofing Giant values Act, Deliver and Embrace respectively.
Roofing Giant has maintained a pure track record of professional services to its customers including commercial roofing services. The company has strived to stay ahead of competition in terms of quality and application of the latest technological developments in roofing. Moreover, Roofing Giant has remained steadfast in its policy of providing society friendly services to make certain that its customers remain safe under their roofs. Besides the quality services, Roofing Giant is also involved in a number of Corporate Social Responsibility activities to appreciate the society for its continued support to the business.
Oleg Shtereb, manager of Roofing Giant, welcomed the recommendation saying, "What can be better than hearing that our company is recommended by Home Depot, a home improvement industry GIANT that is internationally known for all the great services and products that it offers to the public. Being a company that is conscious about the purpose of a business that stretches beyond making profits, it is a leap for our company to have received such recognition. It makes us proud that our consciousness and quality services are reaching far and wide. In fact, I received a phone call from a customer saying that our company was recommended to him by Home Depot."
The manager continues to say, "Delivering the best value is in our DNA," meaning that company strives to give the best to the customers at all times.
According to Home Depot co-founder, Bernie, "the customer has a bill of rights at The Home Depot, and this entitles the customer to the right assortment, quantities and price, along with trained associates on the sales floor who want to take care of customers." Bernie says in Built from Scratch, "At the end of the day, we're in the people business."
About Roofing Giant:
Roofing Giant is a leading Dallas roofing company that was founded with the main goal of taking roofing services to the next level. The company is committed to providing world class quality roofing services by using first rate materials and unmatched skills, ensuring that the roofs are durable and fully serve their purpose.
The company is certified, licensed and fully insured with a $2 million liability policy. That means it can never go wrong working with Roofing Giant.
Roofing Giant has a trail of happy first time and return customers in the Dallas - Fort Worth area who have received exemplary services from the company's highly experience staff. The staff consists of individuals of high integrity, long standing experience of well over 25 years in all aspects of roofing.
Media Contact:
Oleg Shtereb
Phone: 469.995.9909
Website:
www.roofinggiant.com