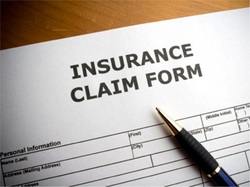 Property insurance is the shield homeowners use to protect their property from physical damages; vandalism, theft and fire are some of the most common reasons causing property damages. A typical homeowner insurance policy has two key sections; Section I deals with the property of the insured while Section II deals with the provision of personal liability coverage. Any person owning or leasing a home requires suitable property insurance as no home can be secured from unanticipated damages.
In case of any damage to property it is important that the homeowner takes care of the following important points:
Protecting the evidence for insurance company's examination.
Calling the insurance company and informing them of the incident.
Quickly responding to file homeowner insurance claim.
The third point in the list merits special attention. It is important for homeowners to first determine whether or not the particular damages to their property are covered under their insurance policy.
A wide range of property damages often are excluded from insurance coverage, for example property damages caused due to an earthquake. The homeowners must be aware of these exclusions in order to restrict themselves from making hasty insurance claims. Insurance companies are typically infamous for raising premiums and cancelling home insurance policies of customers' making repeated unnecessary insurance claims. This is a pretty serious issue; a research done by the Insurance Agents and Brokers of America (IIABA) reveals that nearly three million American homeowners have lost their insurance coverage since 2003 due to the problem of frequent claim activity.
It is important for homeowners to be tactful and only file for an insurance claim when there is a real damage to their property. Homeowners filing insurance claim themselves without any representatives normally pass through the following three main steps:
Filling out insurance claim: This can be done by calling the insurance company or filing the form online. After the insurance company has been informed of the damage to property, often the insurance company sends out claim forms to the homeowner. The homeowner then will have to fill out the forms and return it back to the insurance company within a stipulated period of time. To make it easier to file an insurance claim, use the Easy Claim Tool.

Expect a visit from the insurance company representative: An adjustor from insurance company will come to inspect the nature and extent of damages.

Payment to the homeowner: After a thorough review of the damage to property, if the insurance company is assured that the homeowner's claim was right, it will offer a settlement amount to the homeowner. In case of a large degree of damage the insurance company will pay an advance against the final amount.

To find out more about insurance claims, please visit
www.roofinggiant.com/claims